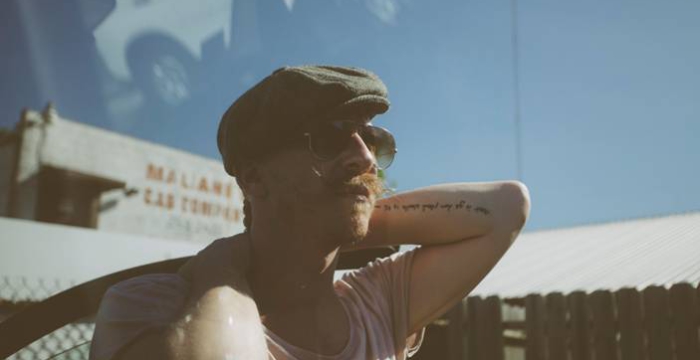 Foy Vance
Releases his new album 'Joy Of Nothing'
On Friday 23 August
Foy Vance will release his Glassnote Records debut record, JOY OF NOTHING, on August 23rd. Recorded in Donegal, Ireland and produced by Irish producer/musician/engineer Michael Keeney, JOY OF NOTHING includes 10 original songs written and performed by Foy Vance and includes very special guest appearances by Ed Sheeran and Bonnie Raitt.
Foy Vance hails from the seaside town of Bangor in Northern Ireland. As a child, Foy relocated with his father, a preacher, to the American Midwest settling in Oklahoma. With his father, Foy travelled the American South, widening his horizons and absorbing the rich musical traditions he was exposed to.  Returning to Ireland some years later, Foy began writing his own music, deeply shaped by the sounds of his youth. After a recent session with Daytrotter, they described Foy's songs and lyrics: "They will haunt you with light. They'll haunt you with pangs of love. They'll haunt you with the tears of others. They'll make you realize that you've never felt anything even as remotely deep as he has." 
Foy Vance supported Ed Sheeran on his UK tour in late 2012, followed by a sold-out headline UK tour earlier this year. He has spent the past few months on Sheeran's sold out US tour, and has previously toured with the likes of Michael Kiwanuka and David Gray. Foy embarked on a European tour opening for Bonnie Raitt last month which kicked off in Dublin's Vicar Street.  He did his first solo show at Bushmills Live on Thursday 20th June.  Foy will return to perform on 4th August at the Indiependence Festival in Cork & Tennent's Vital 2013 in Belfast on 15th August with more dates planned towards the end of this year.